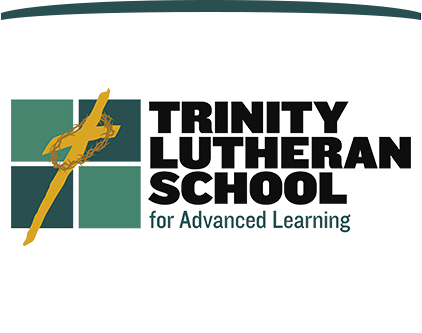 Academics, Service, and God's Word
Testimonials
Parent/Alumni/Community Member Testimonials
My children are treated as more than just students at school, they are genuinely cared for now and even into their futures. This school helped to instill a caring and compassionate attitude towards others and resulted in a deeper relationship with God.
- Debbie Ryan
There is so much to be said about receiving this kind of education early in life. I went into high school feeling more prepared than many of my peers because what I learned at Trinity was designed to make me think. I was able to take Honors and eventually AP courses in high school because of the knowledge that Trinity set me up with beforehand. Those AP courses allowed me to retain college credit at the University of Illinois, before I even stepped on campus.
This is an amazing school. The programs that are being offered here are not easily found in other institutions in this area, and it's because Trinity cares. Trinity is filled with staff that have served as educators for as long as I have been alive, and even longer. They are nothing but devoted. What more could you ask to give to your child?
Share this website with friends. Make an appointment to tour, when you can. Take advantage of the resources that many people are tirelessly creating to make the lives of area children richer. Educate through Trinity and educate through God.
-Lauren Brody
Although I never actually attended Trinity Lutheran School, I worked at the church associated with the school for 18 years. I observed classes, lunchtime, worship services, physical education, special programs presented by the students, and the interaction between many students and their teachers and fellow students. We have a very dedicated and devout faculty and Pastor who want only the best for the youngsters who attend our school. The students who attend our school are well-mannered and respectful of their friends and of the faculty and pastor. I would highly recommend sending your child or children to Trinity Lutheran School for a wonderful education and training that will serve them for many years to come.
-Kathy Thoma
I am thankful for the small class size and attention to each child's unique learning needs. I am also thankful that my daughter is in a classroom with kids a grade older and a grade younger than her. It gives her the opportunity to interact with the older kids and to help the younger kids.
-Sara Woodard-parent of a first grade student
Before and aftercare at TLS has helped us tremendously. My husband and I both work long hours and knowing our kids are well taken care of makes this easier.
-Casie High
I am thankful and blessed to have my son at TLS. It is a privilege to have our son learn about his Lord and Savior and in a small classroom setting. Everyone is nice and helpful. I feel at home.
-Demetria Perez
I absolutely love that in this school Jesus is first. The teachers are tuned into the needs of each student and pour their hearts into the students. Teachers are open to parents and very quick to get back to us about any questions we have.
-Charrie Pipkins