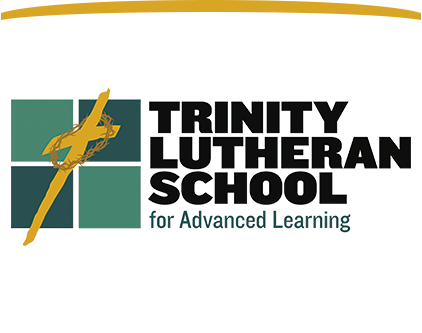 Academics, Service, and God's Word
Support Us
We are truly thankful for the supporters of our mission. Teaching the Gospel, creating disciples, and offering a rigorous innovative curriculum takes many individuals. The members of Trinity Lutheran Church provide a great deal of funding for the school. These gifts offset the true cost of student tuition, so that we are affordable to our school families.
Here are some simple ways that everyone can help to offset operating costs:
Max Dollars for Education - County Market
Max Card Dollars for Education is designed to aid local schools in the difficult task of fundraising, simply by shopping with the Max Card! Customers register their Max Card to support a local school and at the end of the program, spending is tallied and rewards are given to schools with the most Max Card spending.
Don't forget to scan your Max Card on every purchase, because every dollar counts!
Click here to select TLS as your school for Max Dollars for Education
Box Tops-NEW
IMPORTANT: TLS is still in the "processing" part of the application process. Until this is completed, you may not see Trinity Lutheran School in the list of schools. Keep checking--estimated time period is end of September.
Box Tops, the next generation, is here. Using a mobile app, you simply scan your store receipts within 14 days of purchase and the app instantly finds which products qualify and adds it to our school earnings. You now have "instant gratification" as to how much your contributions are impacting their school. Every box top is worth 10 cents for the school. Checks issued to schools in December and April. Find the app on Google Play or Apple App Store.
If you still have old box tops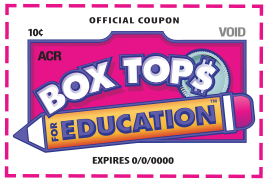 , we can submit these the old way until the program is completely phased out. Send in to the school office now! "Better yet, supporters can 'double dip' during the packaging transition by clipping the physical Box Tops AND scanning their receipt with those participating items. Please note, a few brands are not allowing the 'double dip' and will return a message in the app that the brand is a 'clip only' brand and encourage users to submit the physical Box Tops to their participating school."
Online retailer receipts you can scan: (As of Sept 9, 2019)
Instacart, Jet.com, Samsclub.com, target.com, Target pick-up and delivery, Walmart, Walmart Pay
For purchases from online retailers not listed above, please follow the process below.
1. Take a screen shot (or multiple) of your entire receipt from your online purchase, including retailer name, all items, transaction total, and date of purchase
2. Open the Box Tops Contact Us form
3. In the Comments field, please include: Your email, name, school's name, the amount of Box Tops earned with the purchases from that receipt.
4. At the bottom of the form, use the "Upload Image Files" feature to add the screen shot(s) of your receipt. We will process your receipt from your online purchase and award the cash earned within 2 weeks.